Porcelain Veneers Replacement
By Dr. Ribeiro on February 13, 2020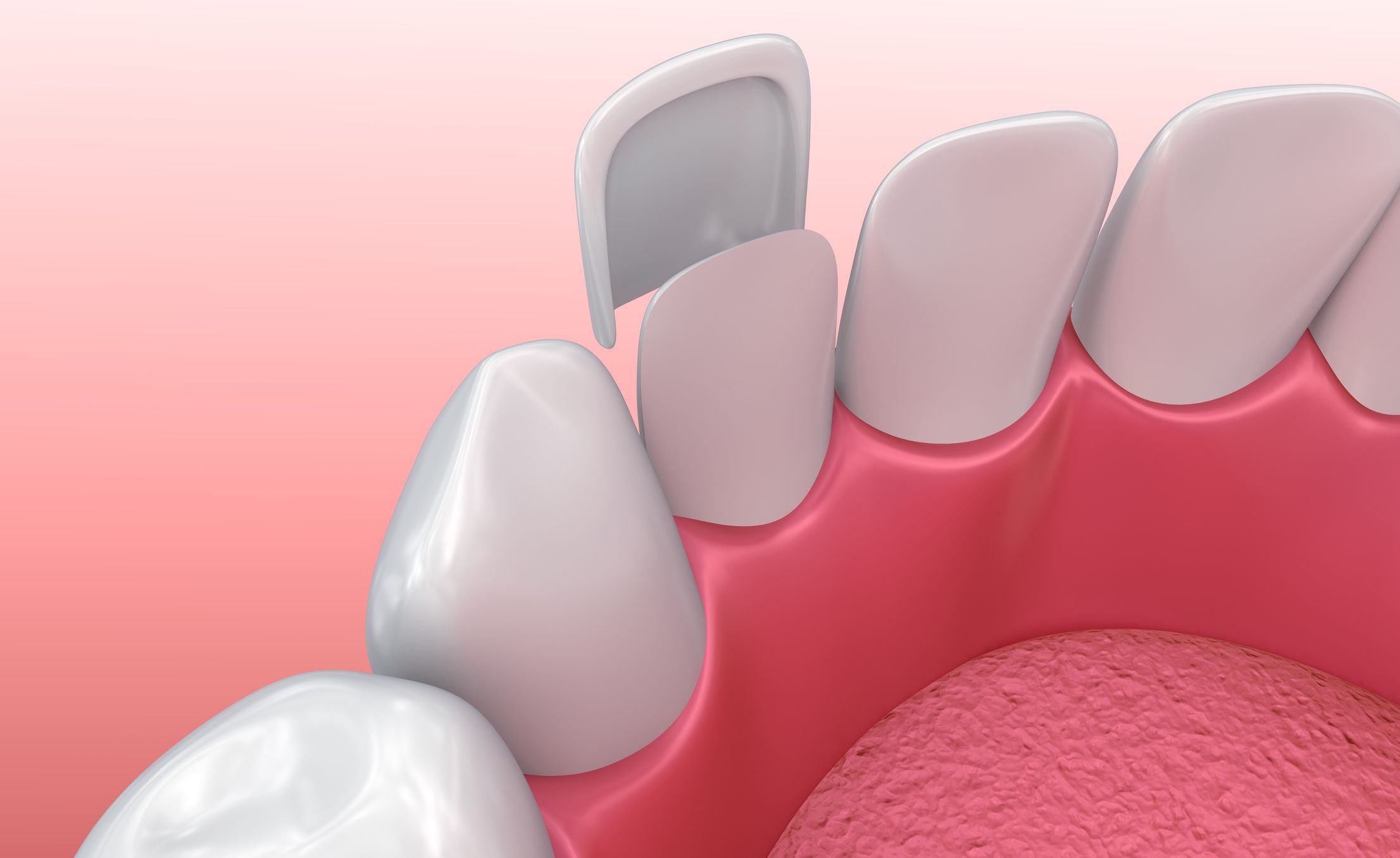 Porcelain veneers are wafer-thin ceramic shells that are bonded to the front surface of the teeth to conceal a wide range of cosmetic flaws. Porcelain veneers disguise chips, cracks, dental stains, discoloration, and minor malocclusion problems to provide patients with straighter, whiter, and more uniform teeth.
Despite their delicate appearance, porcelain veneers are strong and able to withstand years of dental wear and tear. However, at some point, porcelain veneers will need to be replaced. Cosmetic dentist Richard Ribiero offers porcelain veneers replacement at our Clarksville, TN, practice. Here, he goes over some of the most common reasons for porcelain veneers replacement, and what patients can expect during the procedure.
Reasons for Porcelain Veneers Replacement
During treatment, the natural teeth are reshaped slightly to make room for the veneers. The process requires the removal of just a small amount of tooth enamel, but it is enough to leave the natural teeth vulnerable. Porcelain veneers not only enhance the appearance of the teeth, but they strengthen them and protect them from damage and other dental complications.
If porcelain veneers wear down or become damaged, it can expose the vulnerable teeth beneath, and leave them susceptible to dental problems. To protect the teeth from complications, it is important to replace porcelain veneers that have become damaged or compromised in any way. Common reasons for porcelain veneers replacement include:
Wear and tear from aging
Structural damage from sudden force or an oral injury
Gradual staining or discoloration
Tooth decay beneath the veneers
When Will I Need to Replace My Porcelain Veneers?
Most of our Clarksville patients will need to undergo porcelain veneers replacement at some point, but it should not be an immediate concern. Porcelain veneers are strong enough to endure the routine force of biting and chewing for many years. Unless an accident or injury occurs, porcelain veneers should last for upwards of 20 years, with proper care.
To prolong the lifespan of porcelain veneers, we encourage our patients to take certain precautionary measures:
Brush and floss the teeth regularly
Schedule routine dental exams and cleanings at least twice a year
Limit hard, crunchy foods
Refrain from biting on non-food objects
Avoid clenching or grinding the teeth
Abstain from using tobacco products
Wear a protective mouth guard when participating in contact sports
The Replacement Process
When it does come time for porcelain veneers to be replaced, our Clarksville patients can expect a quick and easy process that is similar to their initial porcelain veneers treatment.
To start, the current set of porcelain veneers will need to be removed. We will carefully take the veneers off of the teeth and clean away the dental compound that was used to hold the veneers in place.
Once porcelain veneers are removed, we will take impressions of the teeth. It is important to take new impressions in case there have been any changes to the mouth since the patient's initial porcelain veneer procedure. These impressions will be sent to our dental laboratory, along with design specifications. We will place temporary veneers over the teeth to protect them and enhance the smile until the permanent veneers are complete.
Within a few weeks, patients will return to have their new set of veneers placed. Dr. Ribiero will test the fit before bonding them in place.
Contact Us
Porcelain veneers conceal cosmetic blemishes to give patients the ideal smile they desire. If you are interested in finding out if porcelain veneers are right for you, or if you believe it is time to have an old set of veneers replaced, Dr. Richard Ribiero would be happy to help. Send us a message at your earliest convenience to learn more, or call (931) 645-6362.
Related to This
"

Dr. Ribeiro has been my dentist for many years, and he has always provided exceptional service. His staff is very professional and courteous. They always go out of their way to ensure I have a pleasant experience.

" Tina Reed