Sensitivity after Teeth Whitening
By Dr. Ribeiro on November 11, 2019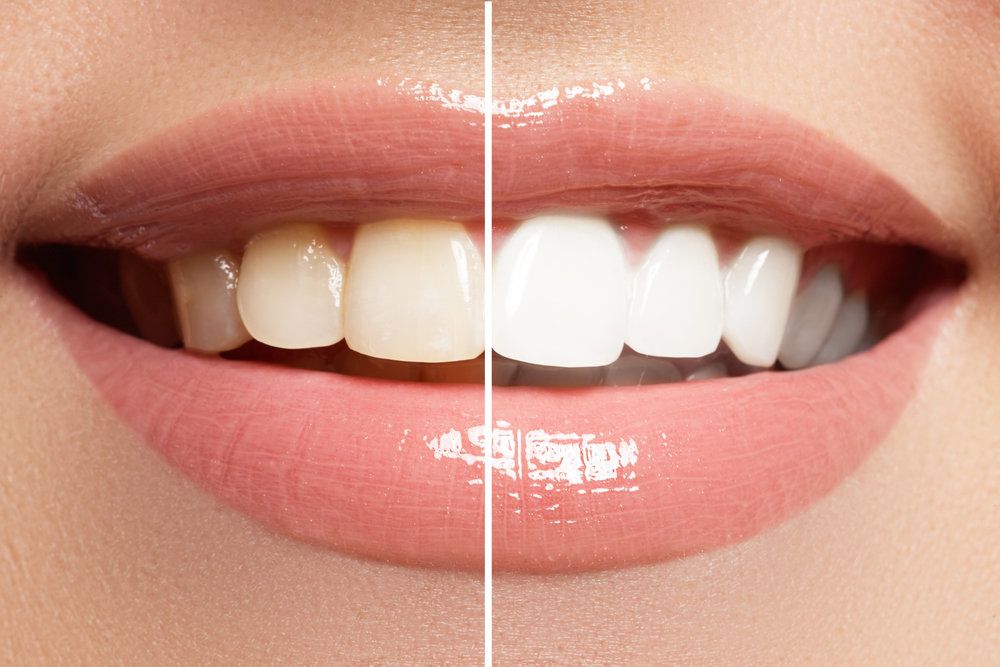 Bright, white teeth are considered by many to be the hallmark of an attractive smile. However, since the teeth are routinely exposed to sugars, starches, and dark-colored food particles, it isn't exactly easy to maintain white teeth.
Teeth whitening is a safe and effective way to substantially improve tooth color in as little as one hour. The professional teeth whitening treatment offered by Dr. Richard C. Ribeiro can brighten the smile by up to eight shades. Teeth whitening treatment recovery is typically easy for our Clarksville, TN, patients. Most will experience no more than mild sensitivity after teeth whitening treatment.
What Causes Sensitivity after Teeth Whitening?
Teeth whitening is a non-invasive cosmetic dentistry treatment that carries virtually no degree of risk. Furthermore, recovery time after teeth whitening treatment is basically non-existent. Patients can return to work and perform all usual oral functions almost as soon as treatment is complete. The only real side effect of teeth whitening treatment is heightened tooth sensitivity.
To understand what causes tooth sensitivity after teeth whitening, it is important to understand the anatomy of a tooth. At the center of each tooth there is a pocket of pulp. Dental pulp is essentially a collection of sensitive nerves and tissues. Pulp is surrounded by a semi-hard layer of dentin, and then a harder layer of tooth enamel. Tooth enamel is a mineral and it contains many tiny pores.
During teeth whitening treatment, a bleaching substance is applied to the teeth. Bleaching agents are then activated with a special dental light. When bleaching agents start to work, they open up the pores of the teeth, so that stains and discoloration can be lifted and erased. When the pores of tooth enamel are open, it exposes the deeper layers of the tooth, including its sensitive nerves and tissues. This makes the teeth more sensitive to pressure and to hot and cold temperatures.
Is Tooth Sensitivity Permanent?
When sensitivity develops, our Clarksville patients are often concerned that the condition will be permanent. Fortunately, tooth sensitivity caused by teeth whitening treatment is only temporary. Once the pores of the tooth enamel shrink back down to their normal size, sensitivity should no longer be an issue. Every patient recovers at his or her own unique rate, but in most cases, sensitivity lasts for no more than a couple of days after teeth whitening treatment.
How Can I Manage Tooth Sensitivity?
Even though tooth sensitivity is temporary, there is no need to suffer through the experience. There are a few things that our Clarksville patients can do to ease sensitivity after teeth whitening treatment:
Use over-the-counter pain medication that contains anti-inflammatories
Avoid hot and cold foods and beverages
Skip foods that will put extra pressure on the teeth
Brush with a soft-bristled toothbrush
Consider switching to a toothpaste for sensitive teeth
Contact Our Practice
If you are dissatisfied with the color of your teeth, teeth whitening treatment can help you reach your aesthetic goals. To learn more about the cosmetic dentistry services offered by Dr. Richard C. Ribeiro, send us a message at your earliest convenience or call (931) 645-6362.
Related to This
"

Dr. Ribeiro has been my dentist for many years, and he has always provided exceptional service. His staff is very professional and courteous. They always go out of their way to ensure I have a pleasant experience.

" Tina Reed