Avoid the Top Causes of Dental Implant Failure
By Dr. Ribeiro on August 10, 2019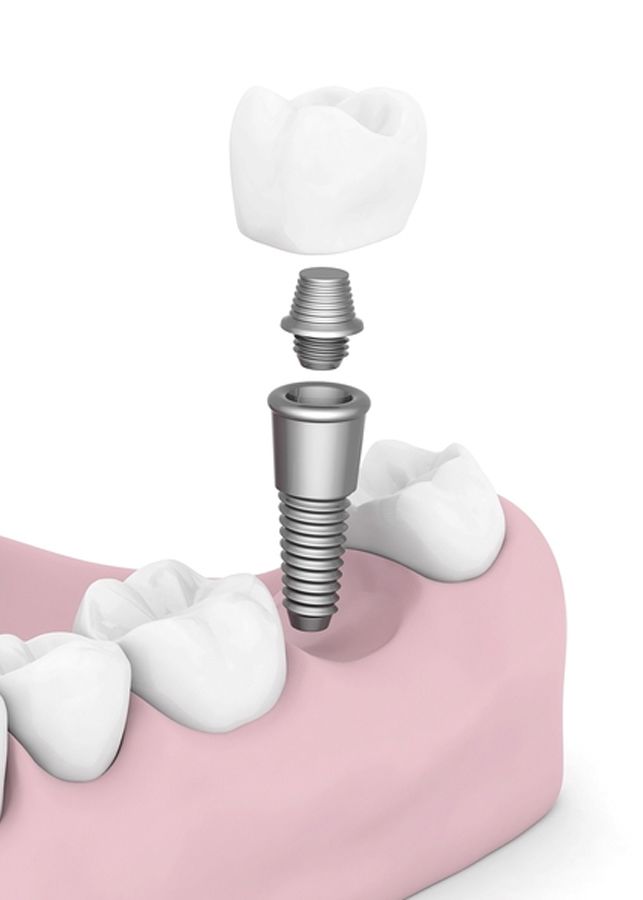 Dental implants are small titanium screws that are surgically placed into the jaw, where they act as a replacement for the roots of a missing tooth. Dental implants are attached to metal abutments, which are then secured to dental restorations.
The success of dental implant treatment is dependent on the bone tissues healing and fusing with the titanium screw. Although dental implant treatment has an extremely high rate of success, there are many potential causes of dental implant failure. At Dr. Richard Ribeiro's practice in Clarksville, TN, we discuss how to avoid the top causes of dental implant failure.
Infection
After an implant is placed, it must fuse with the jawbone. However, the hard and soft tissues surrounding the implant can become infected and inflamed. A serious infection can lead to dental implant failure.
Infection is not very common after dental implant treatment. And, fortunately, there are steps a patient can take to further minimize the risk of infection:
Take any prescribed antibiotics as directed
Keep incision sites clean
Keep up regular oral hygiene habits
Follow all post-surgical care instructions
Trauma/External Force
Oral trauma or excessive oral force is another potential cause of dental implant failure. Trauma and force can either cause dental implant failure during the healing process, or later down the road, even years after dental implants have fused with the jawbone.
To prevent dental implant failure related to oral trauma or excessive external force, our Clarksville patients should take certain precautions:
Eat hard, crunchy foods in moderation
Avoid biting down on non-food objects
Refrain from grinding or clenching the teeth
Wear a protective mouth guard when participating in contact sports
Poor Oral Health
A patient must have good oral health to support dental implants. As with oral trauma, poor oral health not only disrupts dental implant healing, but it can also lead to late-term dental implant failure. It is important that our Clarksville patients do their part to preserve oral health after dental implant treatment. This includes:
Brushing the teeth at least twice a day
Flossing daily
Scheduling routine dental exams and cleanings at least twice a year
Smoking
Smoking introduces harmful chemicals, like nicotine, into the bloodstream. These chemicals inhibit blood circulation, which prevents wounds and incision sites from getting oxygen and nutrients that are vital to the healing process.
Although smoking is known to increase the risk of dental implant failure, patients can avoid this risk by quitting smoking at least two weeks prior to dental implant surgery, and for another two months after treatment.
Contact Us
With proper care, dental implants are the strongest and most durable solution for missing teeth. But it is important that patients follow all of our aftercare instructions to avoid the top causes of dental implant failure.
If you would like to learn more about dental implant treatment and the recovery process, send us a message at your earliest convenience. You can also schedule an appointment with Dr. Richard Ribeiro by calling us at (931) 645-6362.
Related to This
"

Dr. Ribeiro has been my dentist for many years, and he has always provided exceptional service. His staff is very professional and courteous. They always go out of their way to ensure I have a pleasant experience.

" Tina Reed