Coffee and Red Wine After Teeth Whitening
By Dr. Ribeiro on June 10, 2019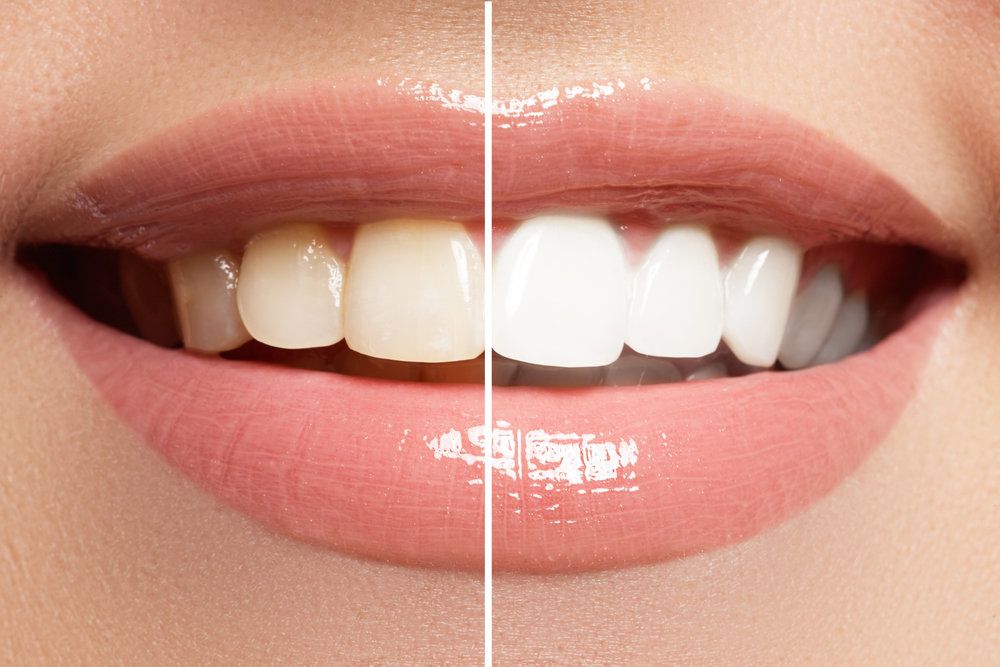 Having a bright, white, and spotless smile is easier said than done. There are so many substances that can lead to dental stains. Thankfully there is professional teeth whitening, which can brighten a smile by several shades. Dr. Richard Ribeiro had used the latest dental bleaching procedures at his Clarksville, TN practice to help patients have whiter, brighter smiles.
Numerous teeth whitening patients have asked us about what happens after teeth whitening treatment. Specifically, they ask about drinking wine and coffee after teeth whitening and if that will impact results. Let's take a moment to address these legitimate cosmetic dentistry concerns.
How Teeth Whitening Treatment Works
First, let's explain how teeth whitening treatment works. This is an important matter to consider since it will apply to prolonging the results of a teeth whitening treatment.
During teeth whitening treatment, a bleaching agent is applied to the enamel of the teeth. This bleaching agent whitens the actual tooth enamel rather than removing the stain from the structure of the tooth.
Can Your Teeth Be Stained After Teeth Whitening Treatment?
Yes.
If you bleach your teeth, that does not protect it from experiencing further stains or discolorations in the future. The stains may occur intrinsically (within the tooth itself) or extrinsically (as a result of foods, beverages, and other substances).
Coffee and red wine are notorious causes of tooth discoloration. Over time, regular consumption of coffee and red wine will lead to your teeth becoming discolored. There are things people can do to minimize the extent of the discoloration, however.
Tips on Drinking Coffee After Teeth Whitening
If you're drinking coffee and want to avoid serious stains, be sure to drink your coffee with milk. Whether it's regular milk, soy milk, or almond milk, these substances will lighten the color of the coffee, which will reduce the amount of discoloration that will occur over time.
Many of our Clarksville Smiles patients like an iced coffee during the summer. In addition to adding a little milk to your iced coffee, be sure to drink that chilly beverage with a straw. A drinking straw will bypass your teeth, reducing the direct contact with the coffee.
Tips on Drinking Red Wine After Teeth Whitening
Red wine is delicious with many meals, but you have to be aware of what that red wine is doing to your teeth. If possible, you can drink that red wine with a straw. It may seem like a faux pas in some circles, but it will keep your smile looking brighter longer.
If straws aren't available, your best friend in these situations is a glass of water. You can rinse out your mouth with water to help remove red wine residue on your teeth. It may not seem like much, but this can go a long way toward prolonging teeth whitening results.
Brushing Your Teeth After Having Coffee or Red Wine
Good oral hygiene is a solid way to prevent dental stains and to help fight cavities and tooth decay. We recommend that patients brush their teeth roughly half an hour after having coffee or red wine. By that time, the acidity of these beverages will have subsided and your tooth enamel will not be slightly softened, allowing you to clean your teeth without doing any damage.
Touch-Up Teeth Whitening Treatments Later On
After a while, you may notice that your teeth are not as bright as they used to be. This is not a problem. You can undergo a touch-up teeth whitening sessions years down the road to rejuvenate your smile and keep those cosmetic dentistry benefits going.
Learn More About Long-Term Teeth Whitening Results
For more information about prolonging the results of teeth whitening treatment, be sure to contact our cosmetic and restorative dentistry center. You can reach Clarksville Smiles by phone at (931) 645-6362
Related to This
"

Dr. Ribeiro has been my dentist for many years, and he has always provided exceptional service. His staff is very professional and courteous. They always go out of their way to ensure I have a pleasant experience.

" Tina Reed