Dental Bridge Recovery and Aftercare
By Dr. Ribeiro on May 07, 2019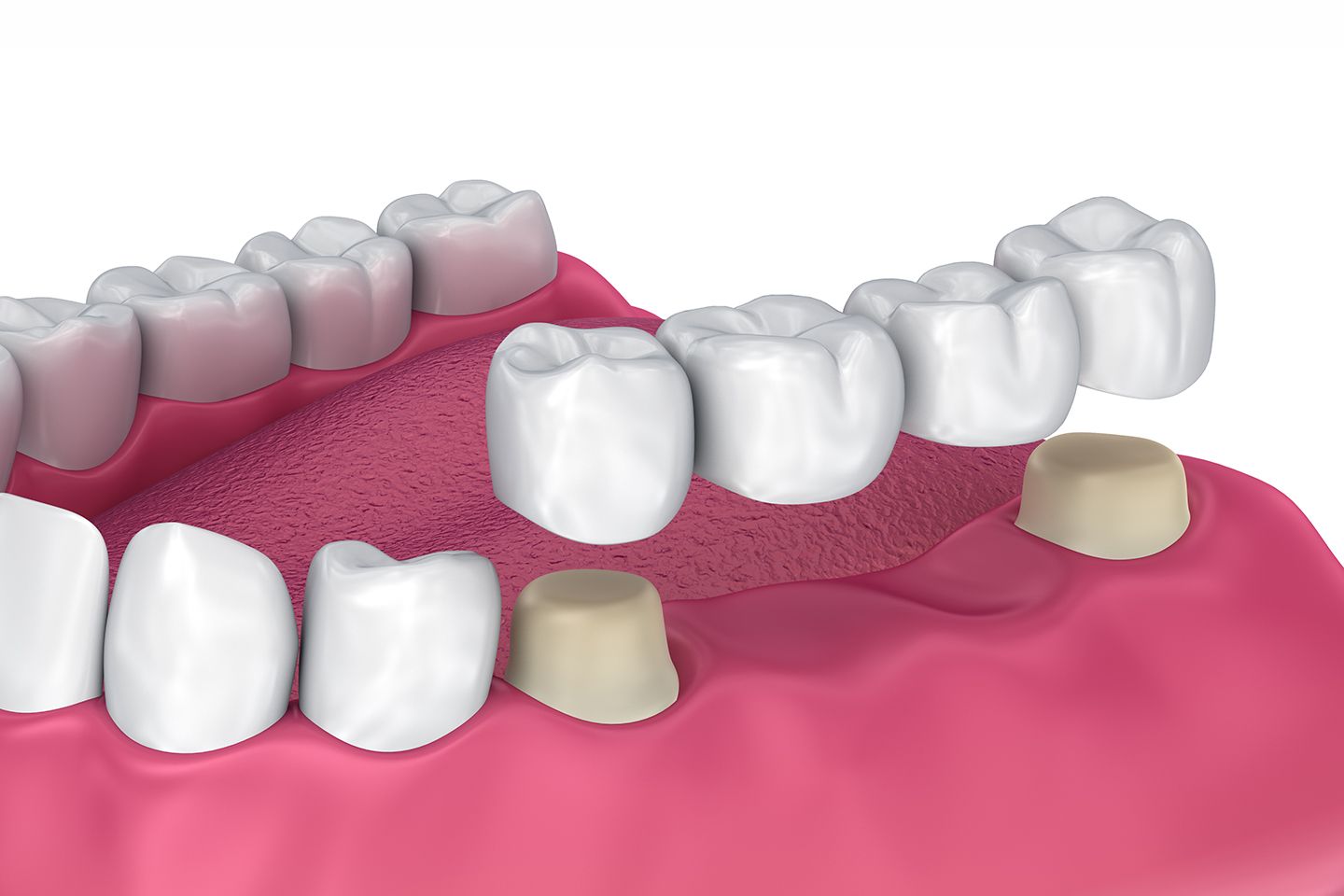 Dental bridges replace missing teeth, restoring your oral health and function. If you are missing a single tooth or up to three teeth in one row, Dr. Richard Ribeiro can design and place a custom dental bridge at our Clarksville, TN clinic.
However, after your restorative treatment, there may be a minor adjusting period. At Clarksville Smiles, we discuss what to expect during dental bridge recovery and how to care for your new restoration.
What to Expect during the Dental Bridge Recovery Period
When dental bridges are placed, patients do not require a lengthy recovery period. Patients are often able to return to work immediately after having the new dental bridge placed. There can be an adjustment period, though, as your mouth adapts to the new prosthetic.
Some patients experience heightened sensitivity to hot and cold temperatures. You can cut down on these unpleasant side effects by avoiding hot or cold drinks. If you do drink ice water, for example, try using a straw to bypass your sensitive teeth during the adjustment period. Or, try to consume food and drinks that are at moderate temperatures.
Patients sometimes report sensitivity when biting or putting pressure on the area around the bridge. As with temperature sensitivity, this sensation will subside over the days and weeks following your dental bridge placement. During this period, you can consume soft foods or rely on the untreated area of your mouth to bite and chew.
We use porcelain, IPS e.max, or zirconia to manufacture your dental bridge. These materials mimic the insulating qualities of enamel, but it can take several weeks for your crowned teeth to adjust to the new materials.
If you still experience temperature sensitivity or discomfort while eating three or more weeks after your dental bridge placement, notify our Clarksville office.
Dental Bridge Aftercare Tips
Dental crowns are manufactured from durable materials, but the prosthetics can become dislodged or damaged if certain foods are eaten. Care of the abutment teeth and underlying gum tissue is also critical to ensuring that your dental bridge lasts 10 or more years.
If you recently received a dental bridge, these tips can add years to the lifespan of your new prosthetic:
Avoid hard foods that can crack your prosthetic
Avoid sticky foods that can dislodge your bridge
Prevent periodontal disease with regular dental visits and cleanings
Brush your teeth twice a day and floss regularly
Never try to adjust or repair your bridge yourself
Report any changes to the surface of your bridge
Quit or cut back on smoking
Use a floss threader to clean under your bridge
Consider using a water flosser to remove plaque and bacteria that can get trapped between the bridge and the gum line
Contact Our Office Today
Many of our patients enjoy the short treatment timeline that a dental bridge affords. After your custom dental bridge is placed, you can enjoy the benefits of your new prosthetic immediately. To schedule your consultation with our doctor, contact our office online or call (931) 645-6362.
Related to This
"

Dr. Ribeiro has been my dentist for many years, and he has always provided exceptional service. His staff is very professional and courteous. They always go out of their way to ensure I have a pleasant experience.

" Tina Reed