Tips to Reduce Invisalign Discomfort
By Dr. Ribeiro on April 10, 2019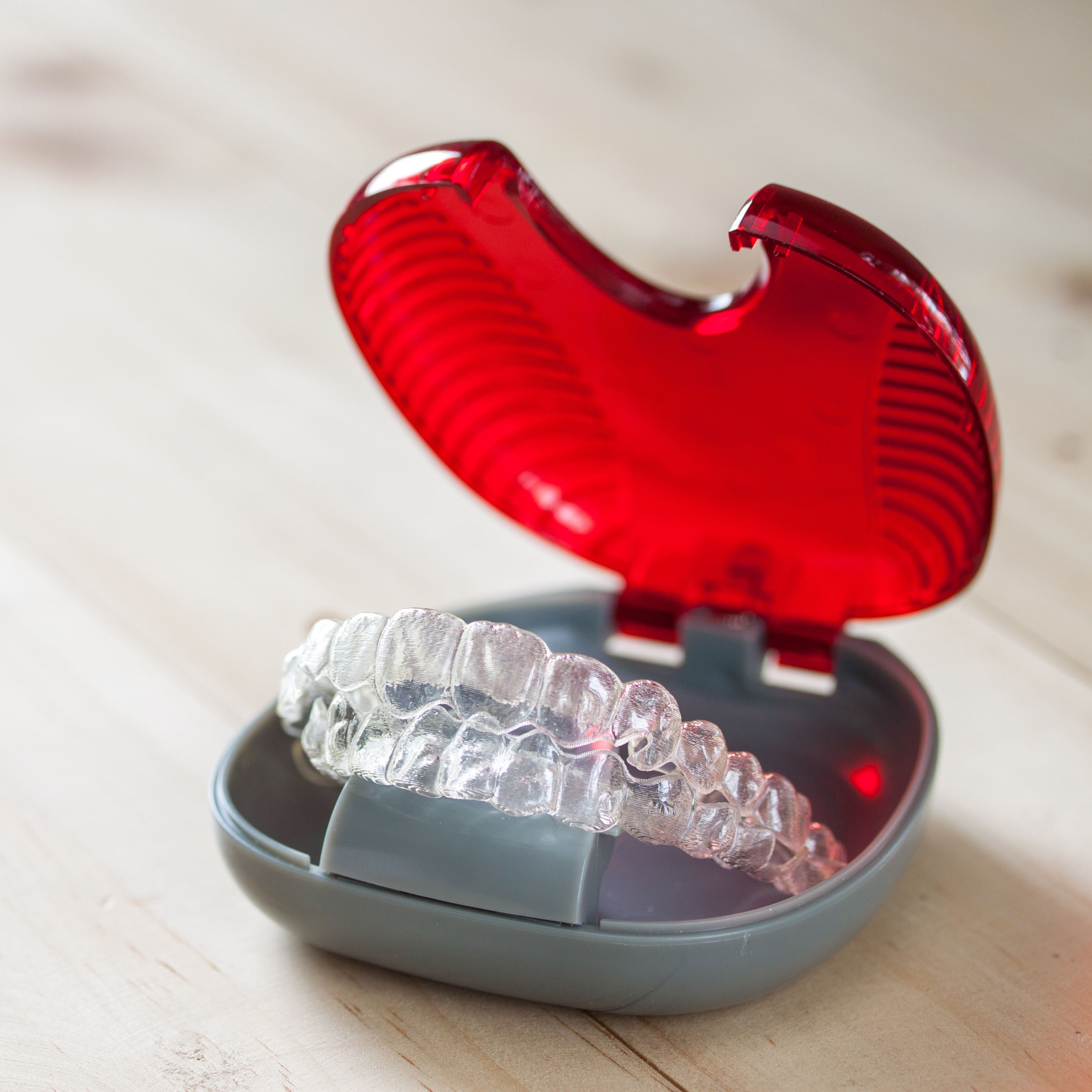 Invisalign® orthodontic treatment allows patients to have straighter teeth without the discomfort of traditional metal braces. Although Invisalign® aligners can be more comfortable than traditional braces, it's common to experience some discomfort during treatment.
At Clarksville Smiles, Dr. Richard C. Ribeiro provides tips to reduce Invisalign® discomfort to patients in Clarksville, TN. With Dr. Ribeiro's tips, most find Invisalign® discomfort minimal and easily managed.
Managing Discomfort during Invisalign® Treatment
Invisalign® treatment uses a series of smooth, clear, plastic trays to gradually shift the teeth into proper alignment. The trays generally make Invisalign® treatment more comfortable for patients than traditional metal braces.
With that said, it's not uncommon for patients to feel some discomfort during Invisalign® treatment, especially at the start of treatment and when aligners are changed, which occurs about every two weeks.
Following these simple tips during times when pain or discomfort occurs can help Invisalign® patients stay comfortable during treatment.
Take Over-the-counter Pain Medication
Generally, the pain or discomfort patients feel during Invisalign® treatment is mild and short-lived. For most patients, over-the-counter pain medications, including acetaminophen, ibuprofen and aspirin, are sufficient for managing pain.
Taking over-the-counter pain medication before changing aligners can help prevent pain before it starts. Additionally, taking an anti-inflammatory medication, such as ibuprofen or aspirin, can help reduce swelling. The gums and ligaments can swell as they adjust to the pressure from the new aligners.
When taking over-the-counter pain medications, it is important to use as directed. If taking medications for other health issues, seek your physician's approval to avoid complications from an unwanted medicine interaction.
Apply Cold Compresses
Another way to reduce discomfort during Invisalign® treatment is to apply a cold compress to the face. Cold compresses can reduce inflammation and alleviate pain around the gums, jaw, and teeth when applied to the jawline.
If using a cold compress, whether it be a bag of ice, frozen peas, or a store-bought compress, it's important to protect the skin by wrapping the cold compress in a cloth or towel, and to limit contact with the skin to no more than 20-minute increments.
Suck on Ice Cubes or Drink Cold Water
Sucking on ice cubes or drinking cold water can relieve inflammation and reduce discomfort, especially for those who experience discomfort when removing the aligners to eat or clean the teeth.
When drinking cold water, taking a moment to swish the water in your mouth and around your teeth can provide relief.
Drinking cold water instead of sugary drinks or sucking on ice cubes instead of popsicles is a good way to enjoy relief without increasing the risk of tooth decay.
Avoid Hard, Crunchy Foods but Don't Avoid Chewing
Eating hard, crunchy foods can strain the jaw, gums, and teeth, increasing discomfort during Invisalign® treatment. Avoiding foods that are hard or crunchy, like raw carrots or corn nuts, can prevent discomfort or stop discomfort from becoming worse.
While it's important to avoid hard, crunchy foods, patients shouldn't avoid chewing altogether. Some Invisalign® patients actually find that small amounts of pressure from chewing softer foods can help relieve pain.
Switch to New Aligners before Bed
Most people find they experience little to no pain for most of the Invisalign® treatment process. When pain does occur, it's most likely to happen when aligner trays are changed. Because of this, it's often beneficial to switch to new aligners before bed.
Switching to a new aligner before bed instead of in the morning or during the day can help you adjust while you sleep, preventing pain during the day.
Learn More about Invisalign® Treatment
For answers to your questions about Invisalign®, we welcome you to call us in Clarksville at (931) 645-6362 or contact us online to schedule a consultation with Dr. Ribeiro.
Related to This
"

Dr. Ribeiro has been my dentist for many years, and he has always provided exceptional service. His staff is very professional and courteous. They always go out of their way to ensure I have a pleasant experience.

" Tina Reed