Adjusting to Porcelain Veneers
By Dr. Ribeiro on February 19, 2019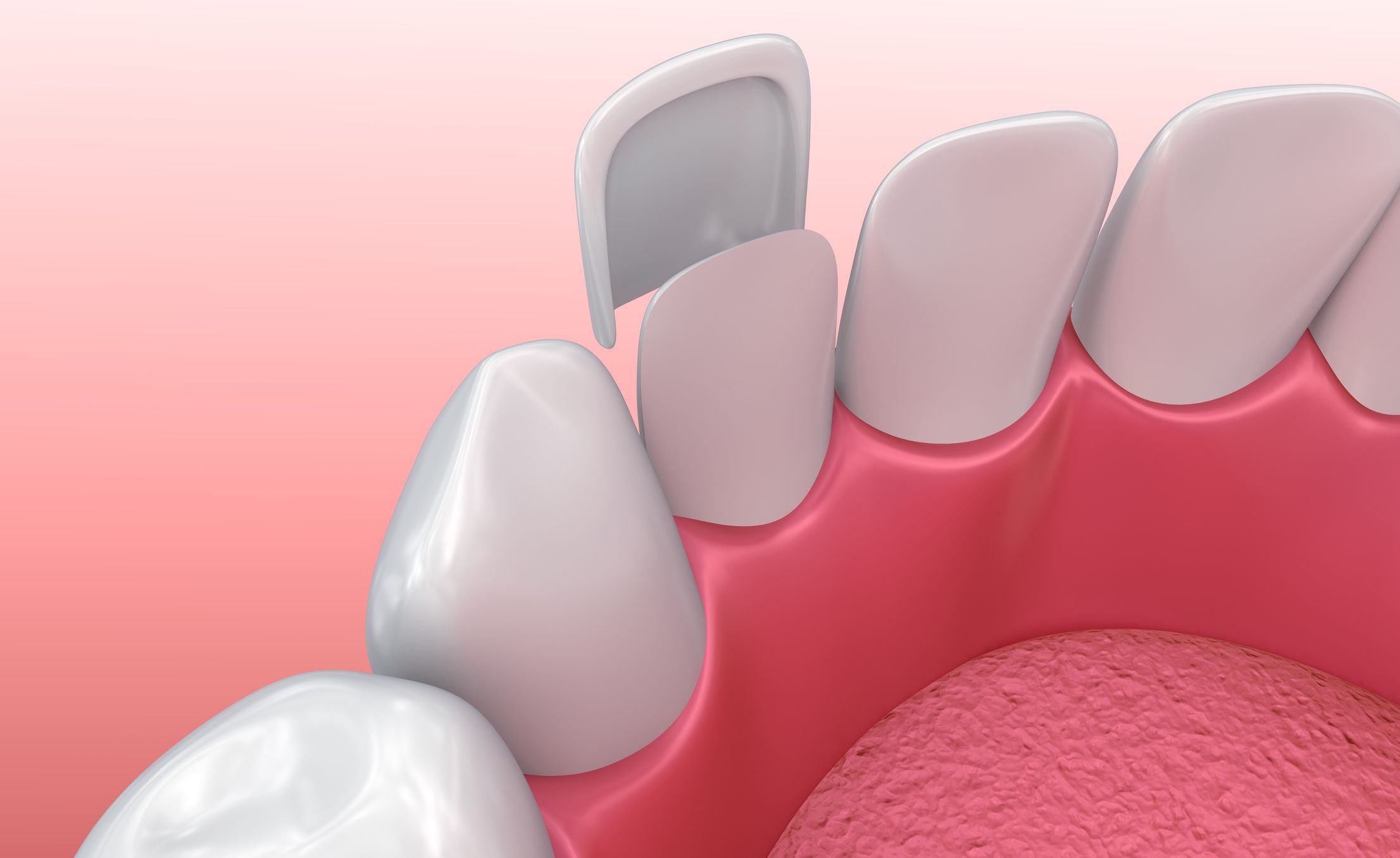 Cosmetic dental problems can detract from an otherwise healthy smile. Porcelain veneers can mask imperfections using wafer-thin shells that are bonded to the front of your teeth.
Dr. Richard Ribeiro has more than 18 years of experience placing porcelain veneers at our Clarksville, TN office. Dr. Ribeiro and our staff describe how the process works, and discuss tips for adjusting to your new porcelain veneers.
How Your Veneers Will Feel
Your custom veneers may take a few days or a few weeks at most to adjust to. While less than 1 millimeter of your enamel is removed to place the veneer, you may notice that your smile feels a little different after surgery.
However, keep in mind that your mouth will adjust in a short time, and the new sensation will fade entirely within days or weeks.
You can try using a sensitive-formula toothpaste to improve your comfort in the weeks after treatment.
If your new veneers feel especially sensitive for more than two weeks, contact Dr. Ribeiro.
Eating with Your New Veneers
You can reduce any discomfort or sensitivity by avoiding overly hot food and drinks until you are accustomed to your new veneers. You may also wish to avoid eating overly hard or crunchy foods that you have to bite into with your new veneers.
Once you have grown accustomed to eating with your veneers, you can resume eating your normal diet.
Talking with Your New Veneers
Speaking can be a bit difficult in the first day or two after your veneers are placed. Practice speaking or making the more difficult sounds as much as possible in these first few days.
As you become more comfortable with the veneers in your mouth, and they begin to feel like a part of your natural anatomy, you won't have any problems talking with your veneers in.
Most patients find that speech, eating, and oral function completely return to normal within two weeks.
How to Preserve Your Veneers
Protect your veneers as you would your natural teeth. Porcelain is a strong material, but it is not impervious to bad habits and hard foods.
Teeth grinding, nail biting, and contact sports can damage your veneers. To preserve their appearance, try to avoid or cut back on staining foods and drinks such as coffee and dark juices.
A Look at Porcelain Veneers
Porcelain veneers can repair teeth that are:
Chipped
Cracked
Uneven
Small
Discolored
Worn
Damaged
If you are a good candidate for porcelain veneers, Dr. Ribeiro will remove a small amount of tooth enamel. Once the teeth have been prepared, an impression will be taken to prepare your new veneers.
Our state-of-the-art dental laboratory fabricates beautiful veneers for our patients. Once the veneers are ready, Dr. Ribeiro will place your new veneers and ensure that they are a good fit and match the surrounding teeth.
Schedule Your Cosmetic Treatment Appointment Today
If you are ready to transform your smile using porcelain veneers, Dr. Ribeiro will guide you through the process. Millions of Americans are enjoying the benefits of porcelain veneers. Contact our office online today or call (931) 645-6362 to learn how you can too.
Related to This
"

Dr. Ribeiro has been my dentist for many years, and he has always provided exceptional service. His staff is very professional and courteous. They always go out of their way to ensure I have a pleasant experience.

" Tina Reed