Foods and Drinks to Avoid with Dental Crowns
By Dr. Ribeiro on January 08, 2019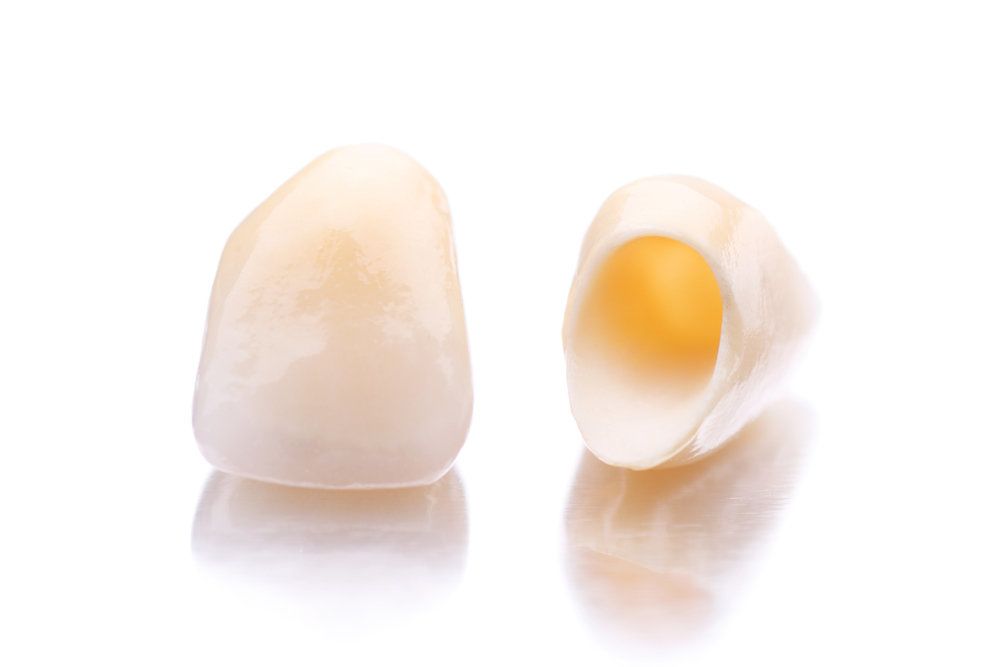 Dental crowns are an effective restorative treatment that can provide support and strength to teeth that have been damaged by decay or injury. They don't require any major lifestyle changes, but it is important to practice proper so the crown lasts as long as possible.
At Clarksville Smiles in Clarksville, TN, we offer many dental services, including the placement of dental crowns. Before you leave your appointment, Dr. Richard C. Ribeiro and our team will walk through post-procedure care instructions with you. In addition, we have provided a list of foods and drinks to avoid with dental crowns in this blog post.
Porcelain Dental Crowns
Most dental crowns are made of medical-grade porcelain, a durable ceramic material that can be shaded to match your natural tooth color. This strong and non-porous material provides a natural, glossy appearance similar to that of real teeth.
In addition, dental porcelain is stain-resistant and won't decay like natural enamel. Typically, dental crowns are placed by Dr. Ribeiro to restore a smile after:
A tooth cracks or fractures
Root canal therapy
Dental implant placement
Preparation for a dental bridge
Though durable, it's important to take care of porcelain crowns just like you would a natural tooth. Care and cleaning after the procedure can ensure the crown maintains a secure bond to the natural tooth and does not become cracked or otherwise damaged.
Eating the right foods can protect your crown and prevent an emergency dental appointment.
Eat This, Not That
After your procedure, and as regularly as possible, stick to foods low in sugar and starches that can be chewed without excessive force or pressure. Stick to a diet of fruits, veggies, lean meats, and whole grains.
During that time, try to avoid:
Gum: Give your teeth and jaw a rest from constant chewing and avoid gum. If you do chew, always opt for a sugar-free option to keep sugary starches off your teeth between meals.
Popcorn: Watched out for un-popped kernels, as these are hard on teeth and crowns. Do not risk the sensitivity or potential damage you can incur from biting down on an un-popped popcorn kernel.
Sticky candies or dried fruits: Sticky foods like caramels, fruity candies, or dried fruits can pull on dental restorations and loosen them over time. If you need something sweet, try soft chocolates, but keep sugary treats to a minimum.
Hard Nuts: Just like popcorn kernels, nuts like almonds and walnuts can be difficult to chew. If you do indulge, chew carefully and keep an eye out for nut shell fragments that could damage a crown.
Tough foods, such as steak or jerky: Tough foods that require a lot of chewing are hard on the teeth and can put unnecessary pressure on your new crown. If you do enjoy a steak, cut it into smaller pieces and avoid chewing directly on the crown when possible.
Contact Clarksville Smiles
Keep your dental crown in tip-top shape and catch any tooth decay early by undergoing regular cleanings and examinations with Dr. Ribeiro. With care and proper hygiene, you can extend the life of your crown up to 15 or 20 years. Call to schedule your appointment now at (931) 645-6362.
Related to This
"

Dr. Ribeiro has been my dentist for many years, and he has always provided exceptional service. His staff is very professional and courteous. They always go out of their way to ensure I have a pleasant experience.

" Tina Reed