Invisalign for Overcrowding
By Dr. Ribeiro on December 04, 2018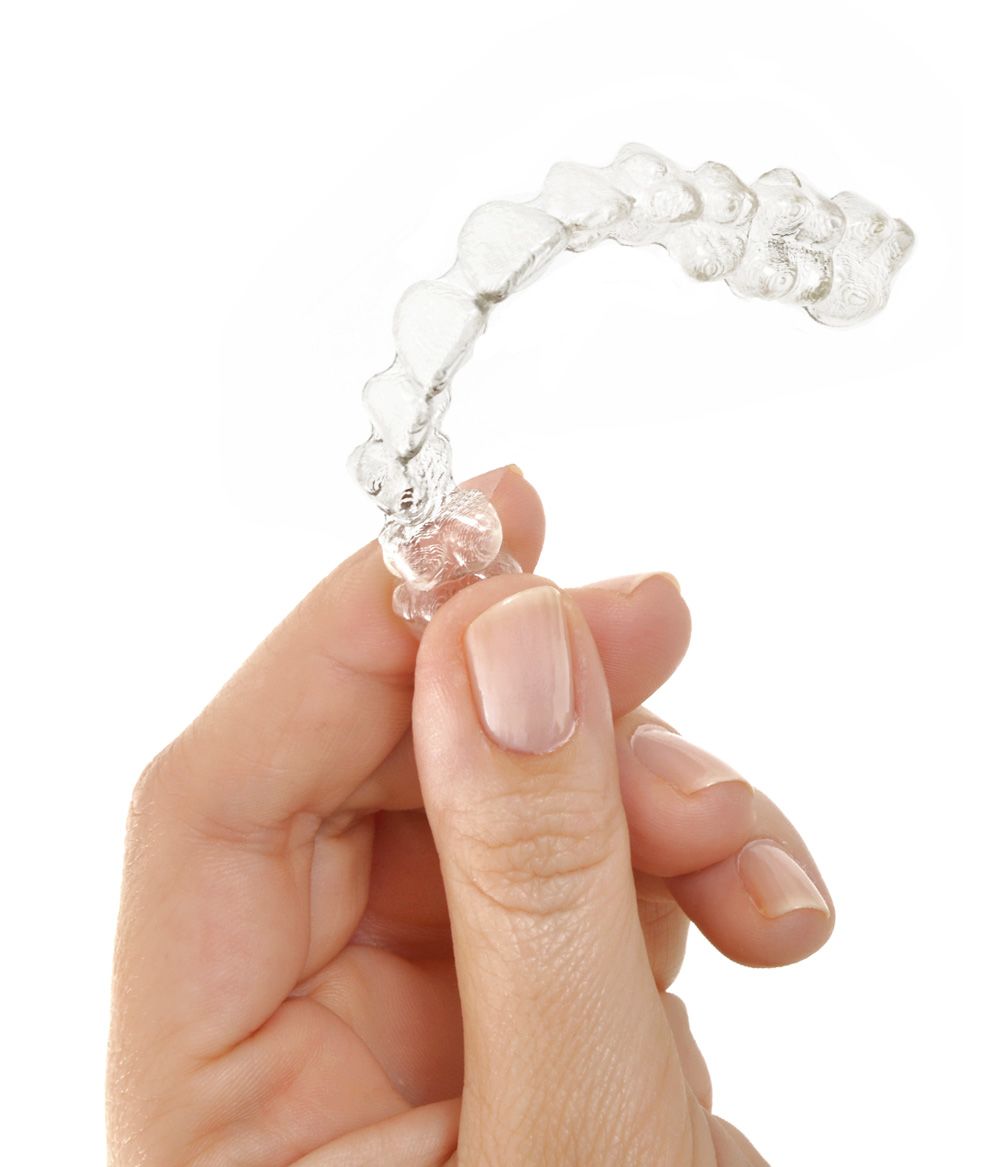 Overcrowding is a type of orthodontic malocclusion. This condition occurs when there is not enough space in the mouth to accommodate the teeth.
Overcrowding can be caused by several factors, such as an underdeveloped jaw or supernumerary (extra) teeth. No matter the cause, overcrowding not only detracts from the appearance of the smile, it also has a negative impact on your overall oral health.
For example, overcrowded teeth are much more difficult to clean. As a result, patients are more susceptible to tooth decay and gum disease. Braces or Invisalign can help address these issues.
Today, our Clarksville, TN dental team explores Invisalign® for overcrowding. We also discuss the treatment process and pros and cons of this orthodontic option.
A Quick Overview of Invisalign
Invisalign has been a popular alternative to braces since it was introduced to the market in the 1990s. Rather than using metal components to straighten your teeth, Invisalign uses a series of clear plastic trays to gently guide the teeth into their proper positions.
The aligner trays must be worn at least 22 hours every day to be effective. Under dentist supervision, patients change out their current aligners for the next two in the series. As a result, the teeth are gradually shifted into their desired alignment.
Can Invisalign Treat Overcrowding?
Invisalign can treat a number of orthodontic issues. In fact, this system can successfully address most of the same problems as traditional braces.
However, it is important to note that patients with severe cases of misalignment may be better suited for conventional braces. The only way to know which option is right for you is to have a consultation with your dentist.
Treating Overcrowded Teeth with Invisalign
Many patients with dental overcrowding have enjoyed the advantages of Invisalign treatment. To address malocclusion effectively, additional procedures or components may be necessary to achieve the desired result.
For example:
Expanders may be necessary. If overcrowding is the result of a narrow jaw, a palatal expander may be recommended. These are typically only used for children; however, in some cases, they may be right for adults.
The teeth may require alteration. Your dentist may perform a procedure known as interproximal reduction. During this process, small amounts of enamel are removed to create more space for the teeth.
Extractions may be necessary. In some cases, patients may need to have one or more teeth removed prior to orthodontic treatment. This creates more space in the jaw and allows the teeth to be moved successfully.
Rubber bands may be required. In cases of slight overcrowding, patients may need to wear rubber bands on the molars while wearing Invisalign.
Your treatment may require additional attachments. Some individuals may need to have special buttons or components bonded onto the teeth. These work in conjunction with your aligners and apply pressure where it is needed.
Contact Clarksville Smiles Today
If you are interested in straightening your teeth discreetly, without the need for metal components, find out if you are eligible for Invisalign. To learn more, or to schedule a consultation, call our office at (931) 645-6362 or contact us online anytime.
Related to This
"

Dr. Ribeiro has been my dentist for many years, and he has always provided exceptional service. His staff is very professional and courteous. They always go out of their way to ensure I have a pleasant experience.

" Tina Reed