Porcelain Veneers for Tooth Discoloration
By Dr. Ribeiro on October 17, 2018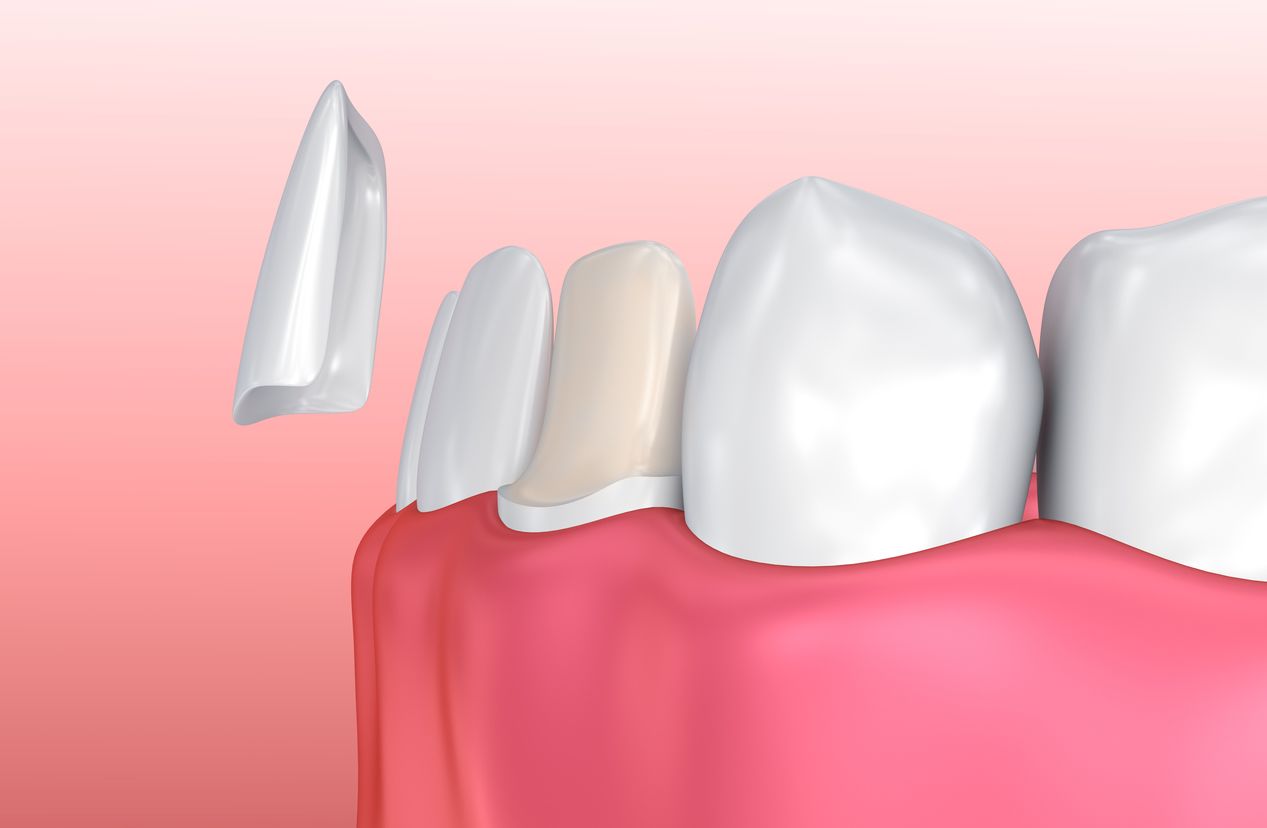 Teeth that are stained or discolored can be treated with teeth whitening treatments. In some instances, however, the teeth do not respond dental bleaching and porcelain veneers may be best way to hide dental discoloration.
A porcelain veneer is a thin shell of dental-grade porcelain that is placed over the front of a tooth to cover up virtually any dental flaw.
The dentists at Clarksville Smiles can provide porcelain veneers for tooth discoloration. Patients in the Clarksville, TN area that have questions about this treatment can read on to learn how porcelain veneers can quickly hide dental stains and transform your smile.
Extrinsic vs. Intrinsic Dental Stains
Most dental staining is caused by habits, such as smoking or drinking coffee or tea. These stains originate on outside of a tooth and are called extrinsic stains. This type of staining can almost always be corrected with teeth bleaching treatments.
Intrinsic staining, on the other hand, is when the dentin beneath the enamel becomes discolored. Common causes of intrinsic staining are trauma to the tooth or taking certain antibiotics.
Intrinsic staining is typically not responsive to teeth whitening options. Since the tooth cannot be whitened, the only way to achieve a whiter smile is by having a porcelain veneer or crown placed over the tooth.
Receiving a Porcelain Veneer
Receiving a porcelain veneer requires two dental visits. At the first visit, your tooth will be prepped. Some enamel will need to be removed to accommodate the veneer, and then impressions will be taken of the treated tooth.
Over the next couple of weeks, your porcelain veneer will be custom-made at a dental laboratory. Using the impressions and information on the shade of your natural teeth, your veneer will be made to fit in with your smile.
When your veneer is complete, you will then have it placed. First, the tooth will be lightly buffed. Second, the dentist will ensure that it fits in with your natural smile and bite patterns. Finally, the veneer is fixed in place over the front of the tooth with dental cement.
A Porcelain Veneer Will Not Stain or Whiten
Porcelain is resistant to staining, but your natural teeth are not. As such, over time your teeth may become discolored, while your porcelain veneer remains bright.
Similarly, your natural teeth can be brightened with teeth whitening treatment, while the porcelain veneer remains the same shade.
Over time, as your natural smile dulls or is brightened, there may be an obvious difference in color between your veneer and real teeth.
Your dentist may be able to adjust your teeth whitening treatment to achieve a certain level of brightness, so the shade of your veneer and natural enamel are the same. It is not as easy to achieve a specific shade with over-the-counter teeth whitening treatments, which is why professional teeth whitening is always recommended, especially for patients with porcelain veneers.
Learn More about Porcelain Veneers
Learn for yourself how a porcelain veneer can conceal tooth discoloration and other dental flaws by giving us a call today at (931) 645-6362. You can also fill out our online form and we will get back to you as soon as possible.
Related to This
"

Dr. Ribeiro has been my dentist for many years, and he has always provided exceptional service. His staff is very professional and courteous. They always go out of their way to ensure I have a pleasant experience.

" Tina Reed