Jutting Teeth: What Are My Treatment Options?
By Dr. Ribeiro on January 11, 2018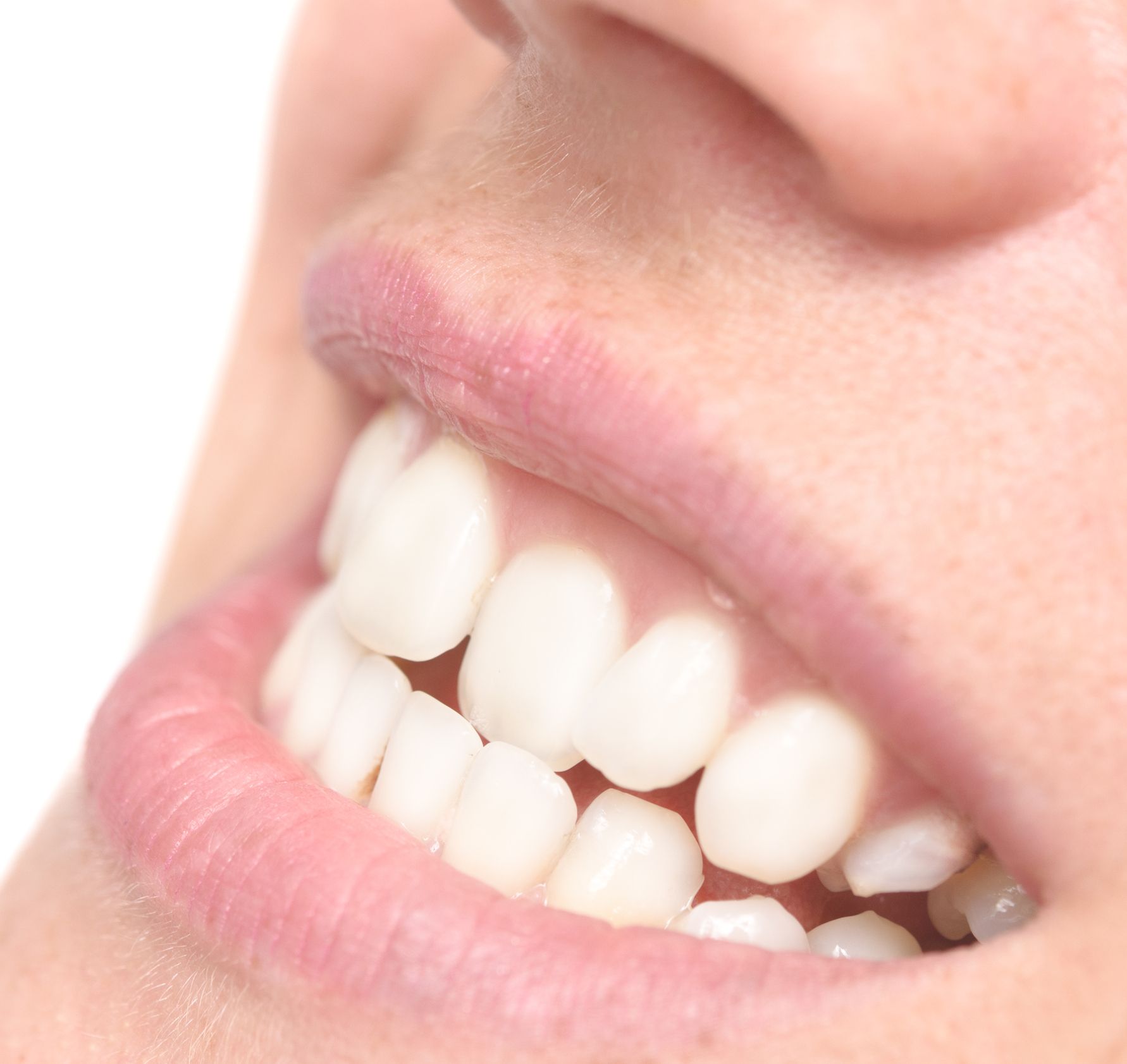 Not everyone is born with a perfectly aligned smile, but it's possible to have one. People who have crooked teeth can undergo orthodontic treatment and other dental procedures to improve the appearance and alignment of their smiles. Even simple cosmetic dentistry treatments can mean the difference between crooked teeth and a perfect smile.
When teeth jut out too much, this can result in a number of problems. The team at Clarksville Smile would like to consider some of the issues caused by jutting teeth and what treatments are available.
Cosmetic Problems Caused by Jutting Teeth
When a tooth juts out, it can cause a number of problems with regard to the look of your smile. Jutting teeth can make you feel self-conscious about your appearance, making hesitant to smile, laugh, and speak, even around people you have known for many years. In addition, jutting teeth can have a negative impact on your job if you work in a field that involves a lot of public interaction.
Health Problems Caused by Jutting Teeth
In terms of health problems caused by jutting teeth, dental misalignment can result in pain and discomfort when biting and chewing certain foods. Additionally, tooth misalignment can contribute to teeth grinding (bruxism), which is the shifting and gnashing of teeth during sleep. Left untreated, teeth grinding can result in tooth damage, gum recession, headaches, and poor function of the jaw joint such as a TMJ disorder (TMD).
Porcelain Veneers and Dental Crowns
When the jutting of a tooth is only cosmetic in nature, the ideal treatment option will involve minimally invasive cosmetic and restorative dentistry options. That means porcelain veneers or dental crowns. Porcelain veneers are thin shells of dental ceramic that can be used to mask a tooth that juts out too far. Dental crowns are caps that can be used to cover a tooth after it's been reshaped to eliminate the jutting.
Orthodontic Treatment Options
For most patients with teeth that jut out, the ideal method of treatment is orthodontic care. Using braces, palatal spacers, or a combination of various appliances can improve dental alignment and ensure teeth are proper aligned. Ideally, orthodontic care should be performed during a patient's teenage years since it will usually go by faster and with fewer hassles. That said, adult orthodontics can yield excellent results.
Oral Surgery and Advanced Care
When the problems that are present are too much for orthodontic care alone, more advanced treatments must be used. This typically means oral surgery. This allows the teeth, the bone structure, and other tissues in the mouth to be properly manipulated and revised. Following the dental surgery, orthodontic treatment or restorative procedures can help put the finishing touches on your dental alignment.
Tailoring Treatments to the Patient
As you can see, there are many ways that jutting teeth can be addressed. The best way to learn which treatment option would be best for you is to come to the practice for a consultation. We can take x-rays and consult your dental history, and then go over a potential dental treatment plan that will improve the alignment of your teeth.
Contact Clarksville Smile
If you would like more information about treating teeth that jut out and improving the alignment of your smile, contact an experienced cosmetic and restorative dentist today. The team at Clarksville Smile is here to help you experience enhanced dental health.
Related to This
"

Dr. Ribeiro has been my dentist for many years, and he has always provided exceptional service. His staff is very professional and courteous. They always go out of their way to ensure I have a pleasant experience.

" Tina Reed