Benefits of Tongue Scrapers
By Dr. Ribeiro on October 11, 2017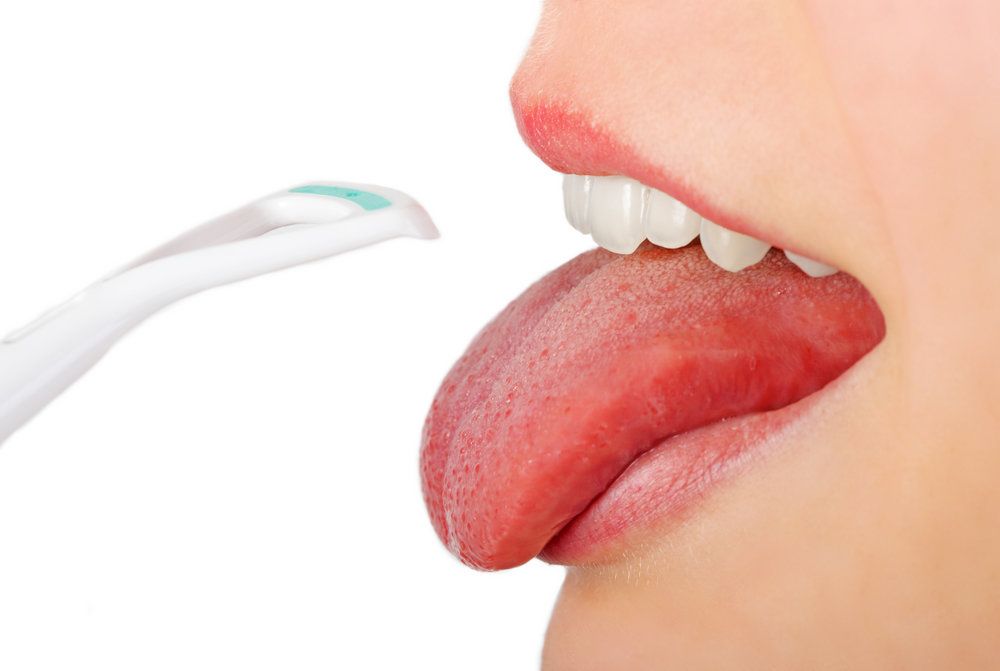 At Clarksville Smiles, our experienced dentists offer a comprehensive range of general dentistry services aimed at preventing oral health complications. In addition, we provide patients with restorative dentistry treatments to address dental problems, and cosmetic dentistry services to enhance the beauty of the smile. While these services greatly benefit our patients, we understand that it is just as important for patients to take steps at home to promote good oral health. We encourage our patients to practice good oral hygiene habits.
Aside from regular brushing and flossing, we suggest that patients give tongue scraping a try. Tongue scraping is a fast and simple oral practice that can positively impact the smile. The benefits of tongue scrapers help our Clarksville, TN patients enjoy a healthier smile, fresher breath, and overall digestive well being.
What Is Tongue Scraping?
There are several types of tongue scrapers available, but the most basic is a long plastic handle topped by an angled plastic head with a silicone ridge. The patient starts with the tongue scraper at the back of the tongue (as far back as is comfortable) and gently pulls the scraper forward. The silicone ridge removes a film of bacteria and dead cells that tends to collect on the tongue. For maximum results, patients should scrape the tongue four to five times each morning, or until the tongue scraper comes out clean.
Benefits of Tongue Scrapers
Tongue scrapers allow people to clean the tongue, an area of the mouth that is usually neglected. Brushing and flossing do a great job at removing bacteria and food particles from the teeth and gums, but a lot plaque and bacteria accumulates on the tongue and eventually turns into a filmy buildup. Tongue scrapers clean the tongue more effectively than a toothbrush would and provides patients with the following benefits:
Reduces the risk of dental complications: A lot of the bacteria that causes the formation of plaque (and thus, tooth decay) actually reside on the tongue. A tongue scraper gently, yet effectively, removes bacteria, which significantly reduces the risk of decay, infection, and even tooth loss.
Freshens breath: Many people brush and use mouthwash constantly but still experience halitosis, or persistently bad breath. That is because bacteria, food particles, and dead skin cells that are responsible for foul breath are still on the tongue. By adding tongue scraping to their oral hygiene routine, people with halitosis can eliminate the odor-causing film from the tongue.
Promotes digestive health: The taste buds on the tongue recognize flavors of food and stimulate the digestive process. When toxins build up on the tongue, food may taste differently, and the digestive process can be compromised. Tongue scrapers remove toxins so that people can enjoy the flavors of their food. This also promotes overall digestive health.
Contact Us
No matter how strong a personal oral hygiene routine may be, it should always be complemented by professional dental care. To learn more about the wide range of dental services offered at Clarksville Smiles, contact us at your earliest convenience.
Related to This
"

Dr. Ribeiro has been my dentist for many years, and he has always provided exceptional service. His staff is very professional and courteous. They always go out of their way to ensure I have a pleasant experience.

" Tina Reed