Is Aggressive Tooth Brushing Damaging Your Teeth?
By Dr. Ribeiro on September 10, 2017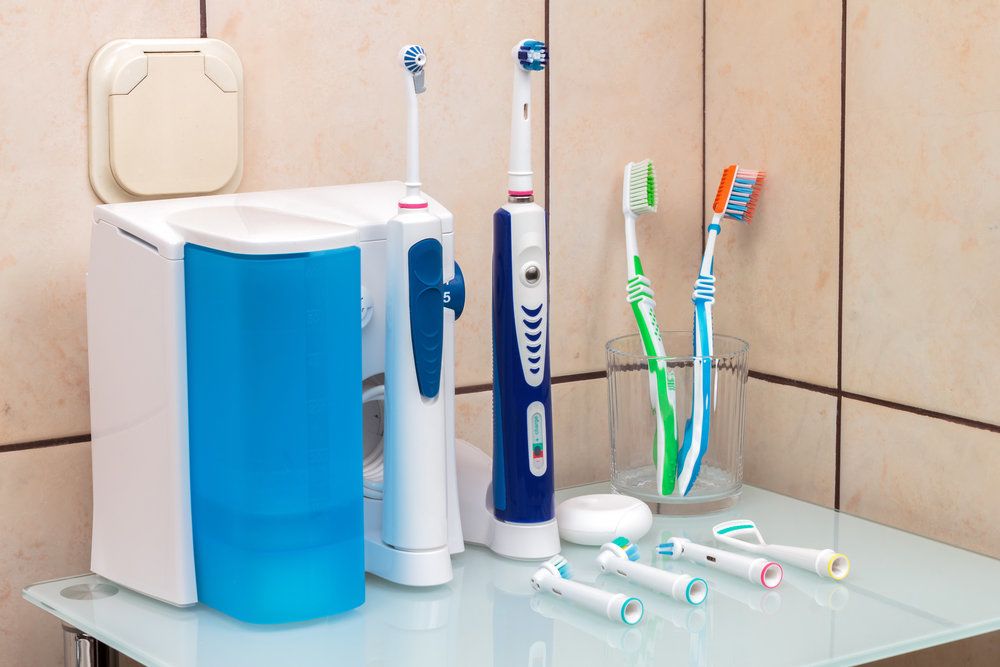 Brushing with too much pressure is referred to as aggressive tooth brushing. While it may seem that using a heavy hand to brush the teeth would get them extra clean and keep them healthy, it can actually be quite harmful. At Clarksville Smiles, we offer a full range of general dentistry treatments to protect the teeth and restore oral health.
During patient consultations, Dr. Richard C. Ribeiro will determine the best course of action for treating dental damage caused by aggressive tooth brushing. To find out which treatments are right for you, contact our Clarksville, TN practice today.
Dental Damage Caused by Aggressive Tooth Brushing
Rather than protect the health of the teeth, aggressive tooth brushing can lead to serious dental damage. Some common forms of dental damage caused by aggressive tooth brushing include:
Enamel wear: One of the biggest concerns of aggressive tooth brushing is enamel wear. Aggressive tooth brushing is highly abrasive and can wear away the enamel. This leaves the teeth vulnerable to further damage from acid erosion and tooth decay.
Gum recession: Gum recession can develop as a result of prolonged aggressive brushing. This is because aggressive brushing can push the gums down or away from the teeth, exposing structures beneath the gum line, specifically the roots, to bacteria and acids, which in turn increases the risk of decay.
Increased dental sensitivity: Aggressive brushing can increase dental sensitivity as a result of gum recession, enamel wear, or both. Dental sensitivity can make it painful to eat hot or cold foods and drinks, and in some cases, breathing cold air may trigger dental sensitivity.
Tooth decay: If enamel erosion and gum recession caused by aggressive brushing go unchecked, they can lead to tooth decay. Aggressive brushing can cause decay to occur rapidly once the enamel is sufficiently worn away.
How Can You Tell if You're Aggressively Brushing Your Teeth?
There are some key signs to look for when trying to determine if the teeth are being brushed too aggressively. Of course, noticing any of the previously mentioned signs of dental damage can be an indication of aggressive tooth brushing, but the state of your toothbrush can also be a good indicator.
It's common for people who aggressively brush their teeth to see the bristles of their toothbrush pushed back and flattened. If your toothbrush's bristles are bent backwards, you may be brushing too hard.
Another thing to consider when concerned about aggressive brushing is the type of bristles. Using a toothbrush with medium or hard bristles can be too abrasive, especially when combined with a heavy hand.
How to Avoid Aggressive Tooth Brushing
Aggressive tooth brushing can be avoided by following these simple brushing tips:
Use a soft-bristled toothbrush to effectively remove plaque while preventing damage to the enamel or gums.
Use small, circular motions to brush the teeth rather than sweeping the toothbrush back and forth.
Hold your toothbrush at a 45-degree angle when brushing to reduce abrasion.
Brush for a full two minutes using light pressure, relaxing your shoulder, arm, and wrist.
Discover More Ways to Protect Your Smile
If you suspect you have dental damage from aggressive tooth brushing, we encourage you to contact Dr. Ribeiro to learn more about your treatment options.
Related to This
"

Dr. Ribeiro has been my dentist for many years, and he has always provided exceptional service. His staff is very professional and courteous. They always go out of their way to ensure I have a pleasant experience.

" Tina Reed