How Gum Disease Can Lead to Tooth Loss
By Dr. Ribeiro on November 11, 2016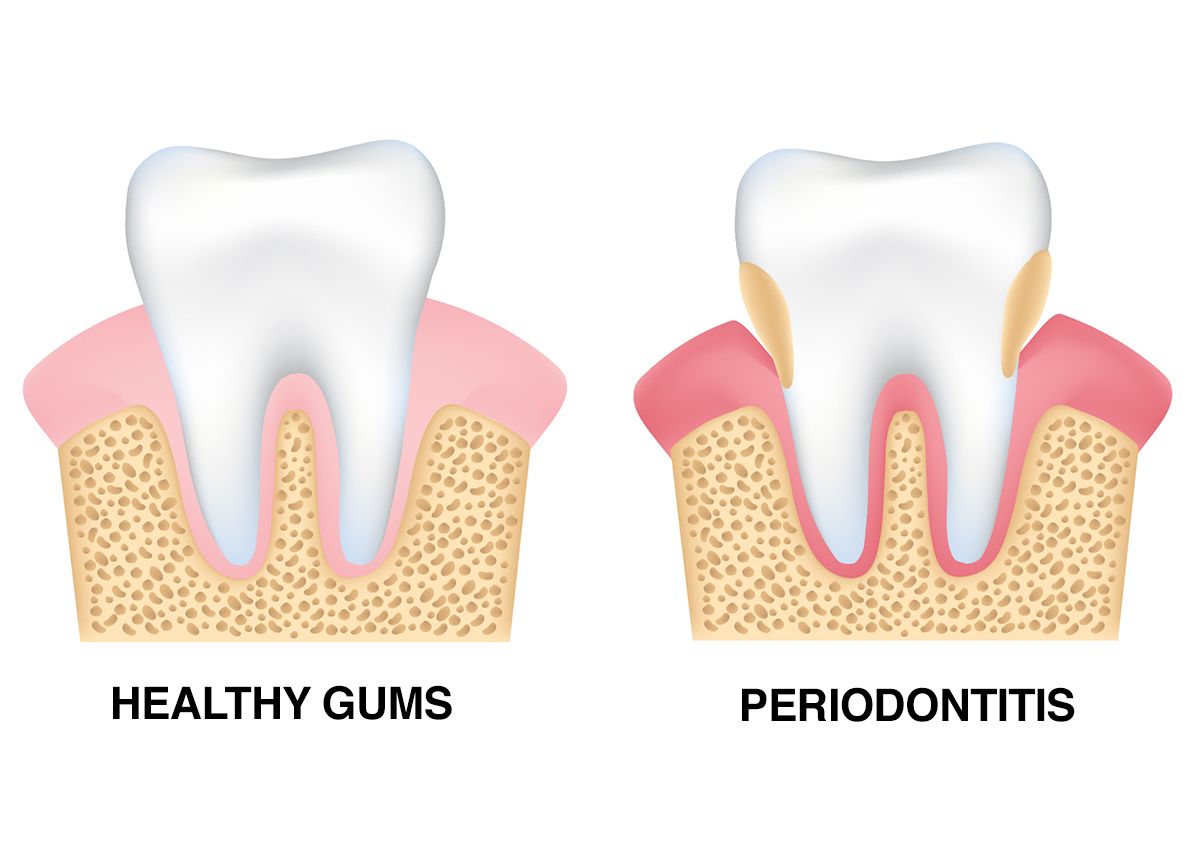 People rely on the team at our Clarksville practice to provide expert dental care treatment. This means focusing on general dentistry solutions for prevention and maintenance as well as cosmetic and restorative therapies to remedy more advanced problems.
When it comes to gum disease, a combination of general and restorative approaches tend to be best. We'd like to explore the issue of gum disease right now, in particular, how periodontal health problems can result in the loss of teeth.
What Is Gum Disease?
Gum disease refers to the bacterial infections of the gum tissue. This is caused by the oral bacteria that naturally occurs inside of the mouth, which is also responsible for tooth decay and bad breath.
Stages of Gum Disease
There are three different stages of gum disease. In order from least severe to most severe, they are as follows:
Gingivitis
Periodontitis
Advanced periodontitis
As gum disease progresses, the more serious its symptoms and the more difficult it can be to treat.
Loose Teeth in Later Stages of Gum Disease
During periodontitis and advanced periodontitis, teeth may become loose and shift out of their regular position. This is the result of the gums becoming more inflamed and offering less security and stability in the process. As teeth move out of optimal position and get loose, they are more likely to fall out.
Gum Recession Exposes Tooth Roots
In later stages of gum disease, gum recession is a common problem. Gum recession refers to the loss of gum tissue along the traditional gumline. As this happens, it exposes more of the root structure of a tooth. This leads to two major problems.
The loss of gum tissue makes teeth more prone to shifting out of place, looseness, and falling out

Exposed tooth roots become vulnerable to tooth decay that the gumline would have prevented
Loose teeth and weakened tooth structure make the loss of a tooth far more likely.
Increased Risk of Root Canal Infection
With greater likelihood of tooth decay, particularly at the root level, a person suffering advanced gum disease also runs an increased risk of root canal infection. Within each tooth is a small bundle of dental pulp. This soft tissue is comprised of nerves, blood vessels, and connective tissue that was essential for the initial formation and maturation of a tooth. When bacteria infects the dental pulp, it can be very painful, and the infection may spread to other parts of the mouth.
Root canal infections can be treated through endodontic therapy, which involves the removal of the dental pulp and the sterilization of the pulp chamber. If a tooth cannot be saved, the best option for the root canal infection is tooth extraction.
Treatments for Gum Disease
When treating gum disease, the best options for treatment tend to involve the use of antiseptic rinses and medications. Oral antibiotics may be prescribed in serious cases.
To address gum recession related to gum disease, the best option tends to be gum grafting. This oral surgery involves the use of donor gum tissue or artificial gum grafts to build up the missing portion of the gumline.
Treatments for Tooth Loss
If you do wind up losing teeth as a result of gum disease, there are plenty of treatment options to consider. This includes dental bridges, partial dentures, and full dentures. In some cases, patients may consider getting dental implants placed, which are surgically embedded artificial tooth roots that can support dental appliances of all kinds, such as bridges, dentures, and crowns.
Learn More About Treating Gum Disease
To learn more about gum disease and how it can be treated and prevented, be sure to contact our team of dental care specialists today. We look forward to your visit and helping you have a smile that's healthy and beautiful.
Related to This
"

Dr. Ribeiro has been my dentist for many years, and he has always provided exceptional service. His staff is very professional and courteous. They always go out of their way to ensure I have a pleasant experience.

" Tina Reed